Ibanez AEWC400 TKS Aewc Series Walnut fretboard Cutaway Electro Acoustic Guitar with Gig Bag
TKS : Transparent Black Sunburst High Gloss
AEW SERIES
Known the world over for shredding gear, Ibanez is also well-versed in the manufacture of acoustic guitars uniquely suited for electric guitar players: the AEWC. Inspired by the electric guitar's fast playability and appearance, this is a sleek, modern acoustic guitar that shredders will have very little trouble adapting to.
SPECS
        body shape AEWC specially designed comfort body
        top Flamed Maple top
        back & sides Flamed Maple back & Flamed Maple sides
        neck AEWC Asymmetric comfortNyatoh neck
        fretboard Walnut fretboard
        bridge Walnut AEWC original top loading
        inlay Off-set white dot inlay
        soundhole rosette Abalone
        tuning machine Chrome Die-cast tuners w/Black knobs
        nut material Plastic
        number of frets 20
        saddle material Plastic
        strings Ibanez IACS6C
        string gauge .012/.016/.024/.032/.042/.053
        string space 11mm
        factory tuning 1E,2B,3G,4D,5A,6E
        pickup Fishman® Sonicore
        preamp Ibanez AEQ-SP2 preamp w/Onboard tuner
        output jack Balanced XLR & 1/4″ outputs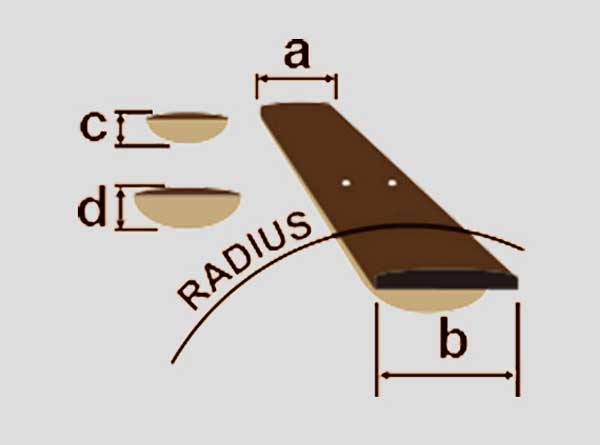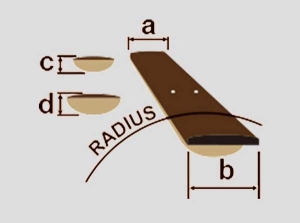 NECK DIMENSIONS
            Scale : 634mm
            a : Width 43mm at NUT
            b : Width 55mm at 14F
            c : Thickness 20mm at 1F
            d : Thickness 21mm at 7F
            Radius : 400mmR
BODY DIMENSIONS
            a : Length 19 1/4″
            b : Width 15 "
            c : Max Depth 4 "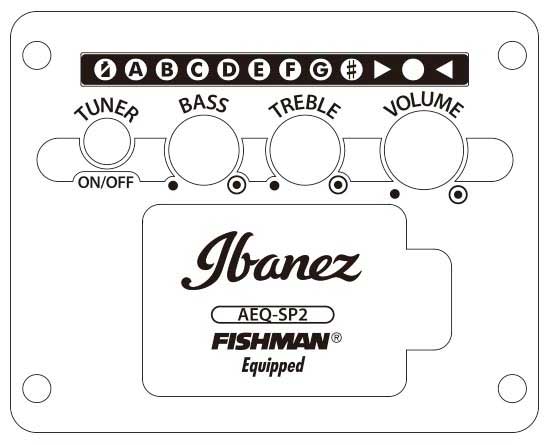 PREAMP
AEWC400's preamp diagram
OTHER FEATURES
Recommended Case AC100C
Features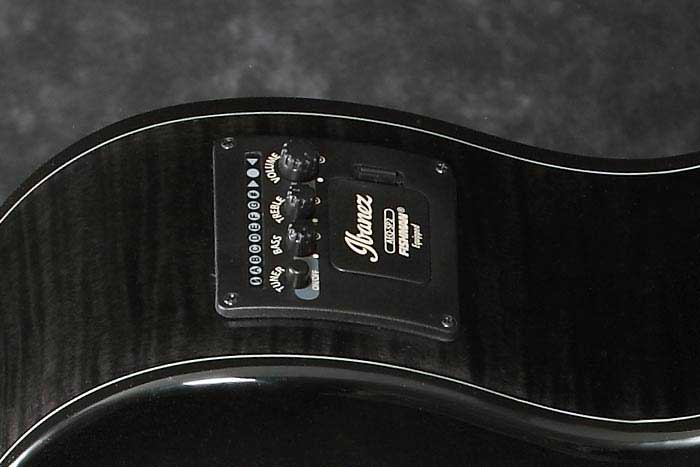 Ibanez AEQ-SP2 preamp w/Onboard tuner
The Ibanez AEQ-SP2 Preamp delivers excellent sonic reproduction and control of tonal characteristics and easy operation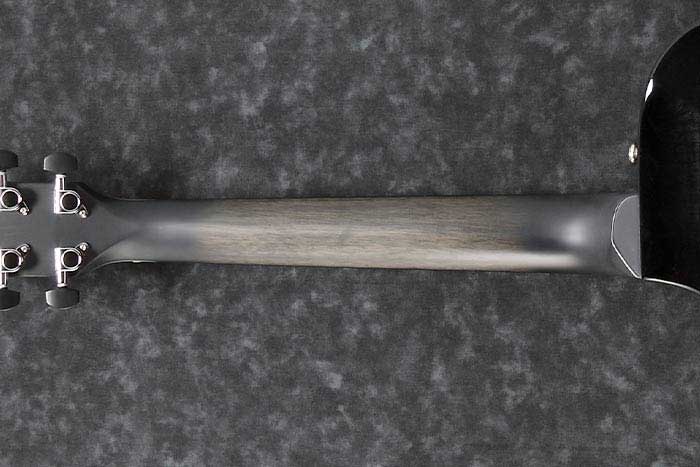 AEWC Asymmetric comfort neck
The AEWC Asymmetric comfort neck delivers enhanced comfort and playability. It's also designed to make every note across the fretboard easily accessible and within reach.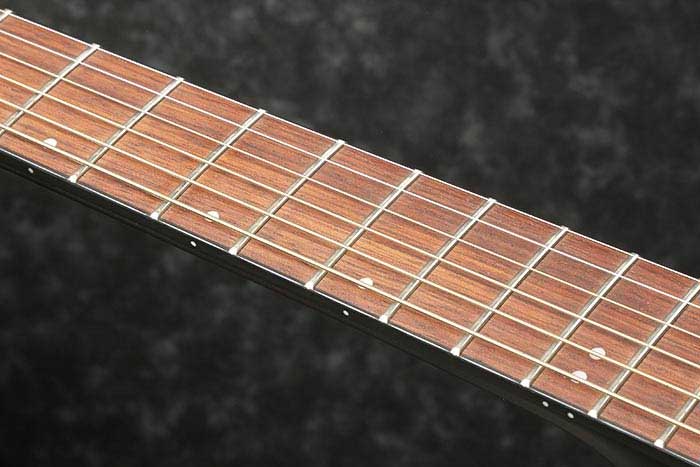 Large frets
The large frets contribute to smooth playability, especially for phrasing involving a series of quick, successive notes.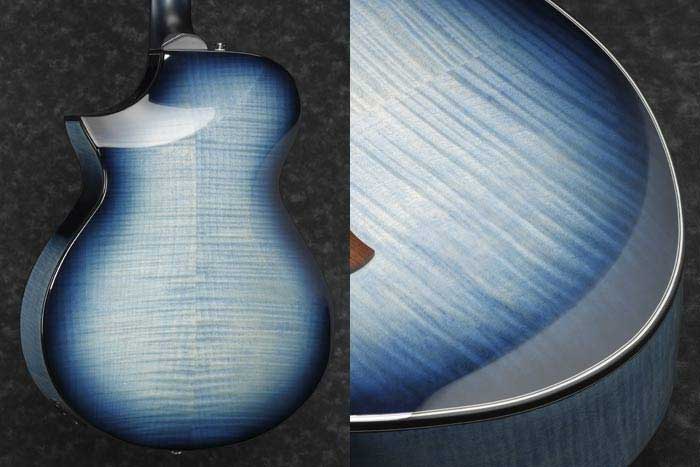 Specially designed AEWC comfort body
The AEWC body features specialized, ergonomic contour cuts, and the Ibanez original cutaway is a specially adapted design that offers superior access to higher fret positions.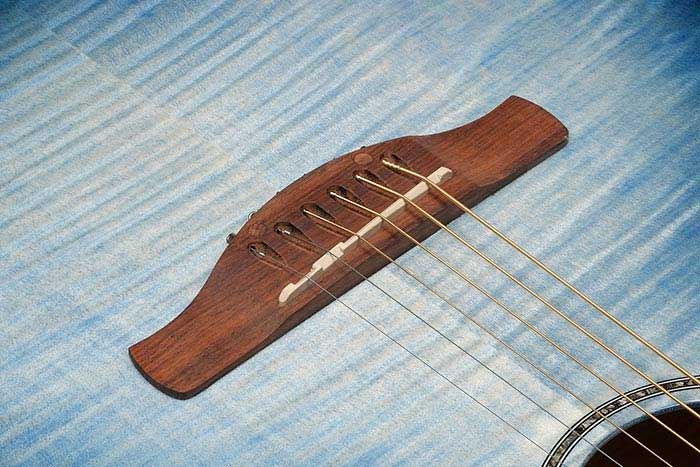 AEWC original Top-Loading bridge
The AEWC original Top-Loading Bridge offers a fast and easy method for string changes.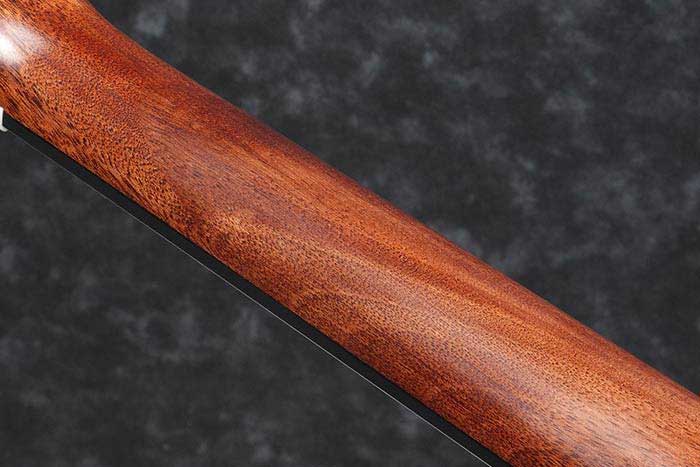 Nyatoh neck
The 3pc Nyatoh/Maple Neck provides a rich mid-low end.