Ibanez AS73G BKF AS Artcore Hollow Body Electric Guitar 6 String with Gig Bag
The parallel histories of Jazz music and the hollow-body electric guitar are inextricably linked and manifest in the professional-grade Artstar series. The influences of these legendary instruments are immediately apparent with a bone nut, ebony fretboard, and Ibanez's signature Super 58 custom pickups. The critical eye will appreciate the attention to detail poured into these instruments like the smoothness of the fretboard and the skill applied to the fretwork, generally found on instruments costing twice as much. The Artstar embodies the pure jazz-box and the continual evolution the genre represents.
Ibanez first introduced Artcore back in 2002 and it has remained a workhorse hollow-body guitar for musicians all over the world ever since. The Artcore's combination of quality workmanship and affordability has created legions of devoted fans from diverse genres as blues, country, rock and jazz. Artcore offers musicians the purity of an old school jazz-box or a hybrid semi-hollow rocker. The line is highly respected for its tone, sustain and, expressive playability.
SPECS
        neck type AS Artcore Nyatoh set-in neck
        top/back/side Linden top Linden back Linden sides
        fretboard Bound Walnut fretboard Acrylic block inlay
        fret Medium frets
        number of frets 22
        bridge Gibraltar Performer bridge
        string space 10.5mm
        tailpiece Quik Change III tailpiece
        neck pickup Classic Elite (H) neck pickup Passive/Ceramic
        bridge pickup Classic Elite (H) bridge pickup Passive/Ceramic
        factory tuning 1E,2B,3G,4D,5A,6E
        string gauge .010/.013/.017/.030/.042/.052
        hardware color Gold
NECK DIMENSIONS
            Scale : 628mm/24.7″
            a : Width 43mm at NUT
            b : Width 57mm at 22F
            c : Thickness 21mm at 1F
            d : Thickness 24mm at 9F
            Radius : 305mmR
BODY DIMENSIONS
            a : Length 19 1/4″
            b : Width 15 3/4″
            c : Max Depth 2 5/8″
SWITCHING SYSTEM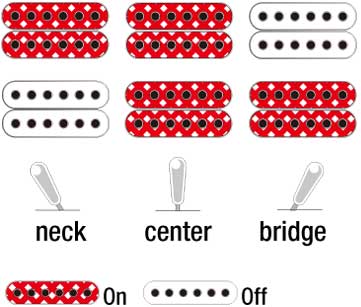 AS73G's Switching system diagram
CONTROLS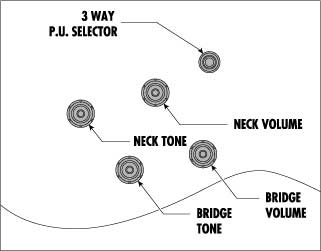 AS73G's control diagram
OTHER FEATURES
Recommended Case AS100C
Features


Gibraltar Performer bridge
The Gibraltar Performer bridge provides rich sustain and tuning stability. The low-positioned saddles promise comfortable playability.


Classic Elite pickups
The Classic Elite pickups offer rich, nuanced tone with fat low-end.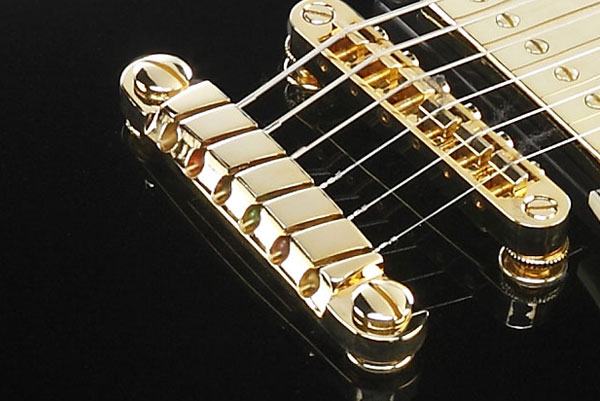 Quik Change III Tailpiece
The Quik Change III tailpiece enables faster and easier string changing.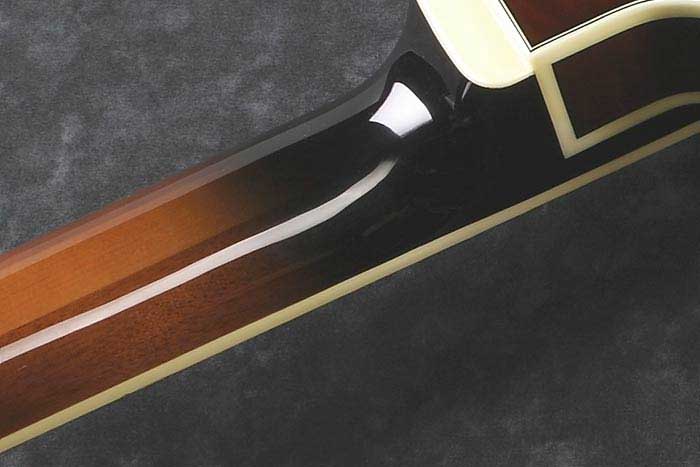 Nyatoh neck
The Nyatoh neck provides a rich mid-low end.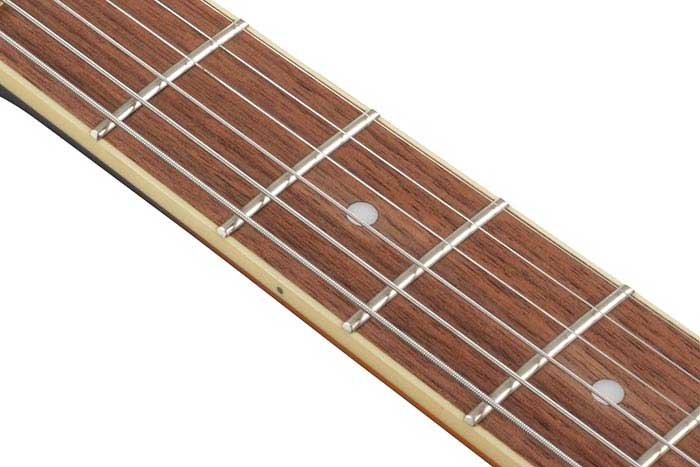 Walnut fretboard
A Walnut fretboard features a well-balanced tonal character from low to high end.