Ibanez RG1120PBZ CKB RG Premium Electric Guitar 6 Strings with Gig Bag
"Designed to Inspire", all Ibanez Premium series are manufactured with select tone woods, high-profile electronics, hardware and dedicated skills of craftsmanship and care in details for your musical journey. The richness of sound, stunning appearance and unrivalled playability of the Ibanez Premium series will open the gate of your reservoir of inspiration.
SPEC
neck type    Wizard 11pc Maple/Walnut/Purple heart neck
top/back/body    Poplar Burl topAmerican Basswood body
fretboard    Ebony fretboard Mother of Pearl dot inlay
fret    Jescar EVO Gold frets Premium fret edge treatment
number of frets    24
bridge    Edge-Zero II tremolo bridge w/ZPS3Fe
string space    10.8mm
neck pickup    DiMarzio Fusion Edge (H) neck pickup Passive/Ceramic
bridge pickup    DiMarzio Fusion Edge (H) bridge pickup Passive/Ceramic
factory tuning    1E,2B,3G,4D,5A,6E
strings    D'Addario EXL120
string gauge    .009/.011/.016/.024/.032/.042
nut    Locking nut
hardware color    Cosmo black
NECK DIMENSIONS
Scale :    648mm/25.5″
a : Width    43mm at NUT
b : Width    58mm at 24F
c : Thickness    18mm at 1F
d : Thickness    20mm at 12F
Radius :    400mmR

SWITCHING SYSTEM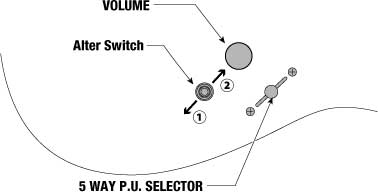 CONTROLS
OTHERS
Gig bag included
dyna-MIX10 switching system w/Alter Switch
Luminescent side dot inlay
Gotoh® machine heads
Features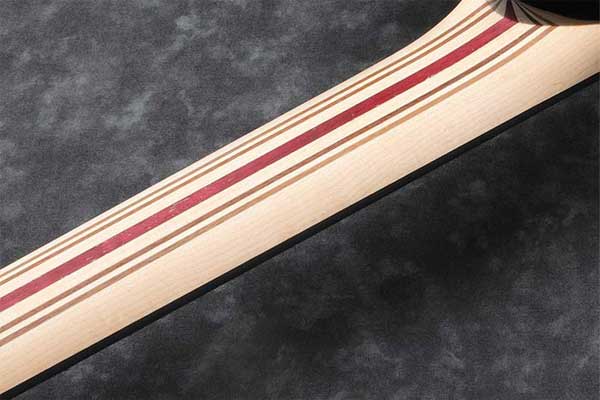 Wizard 11pc neck
Wizard 11pc neck is made of Maple, Walnut and Purpleheart which contributes to the neck's extreme rigidity and massive sustain.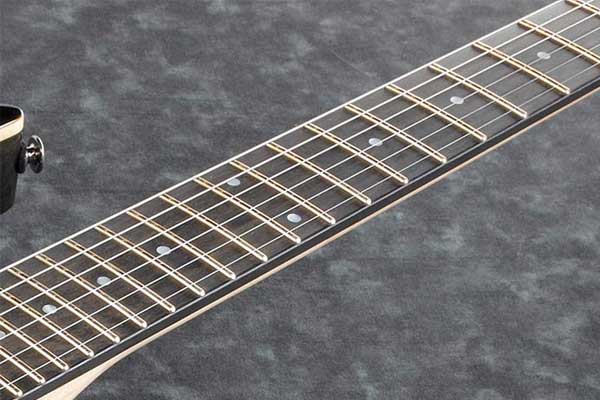 Jescar EVO gold frets
Jescar EVO gold frets are known for their bright tone, gorgeous gold appearance and player-friendly features such as long durability and smooth note bending.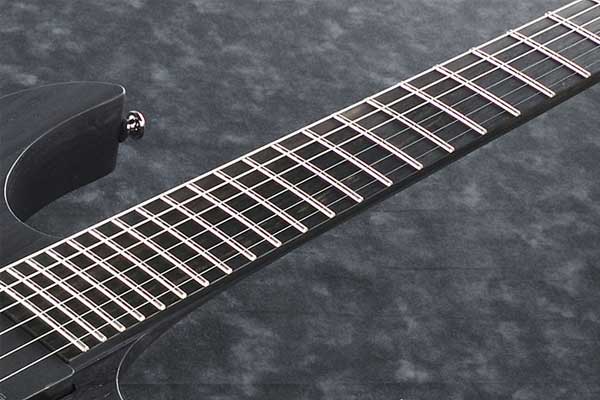 Ebony Fretboard
Ebony produces a tight low and mid range with an iconic attack on the high end. It also features a quick response and rich sustain.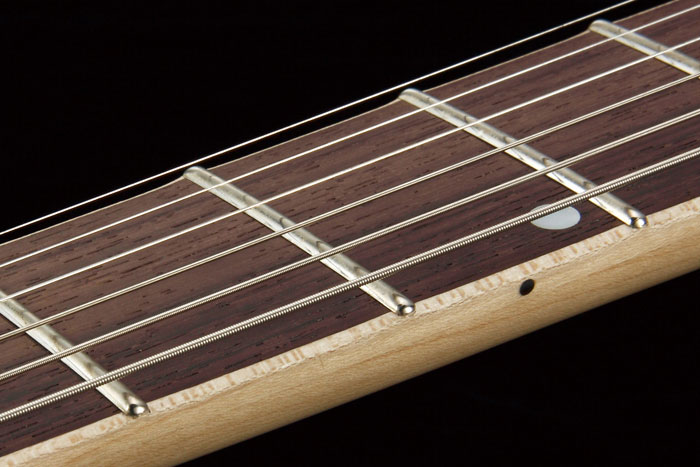 Premium Fret Edge Treatment
Premium Fret Edge Treatment offer super smooth,comfortable performance.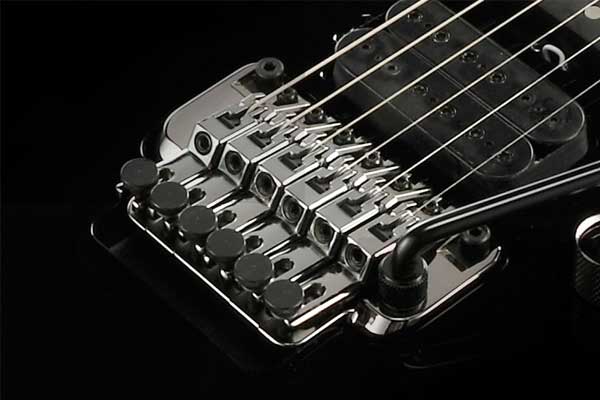 Edge-Zero II tremolo bridge w/ZPS3Fe
The Edge-Zero II tremolo bridge w/ZPS3Fe provides exceptional tuning stability, precise intonation adjustment, and playing comfort.


DiMarzio Fusion Edge Pickups
Through close collaboration between Ibanez and DiMarzio® Fusion Edge pickups have been engineered to produce a powerful, distinctive tone with a crisp, cutting high end, and a tight, compressed bottom end, minus any muddy mid-range.