Ibanez RGA42EX BAM RGA Standard Series Electric Guitar 6 Strings with Gig Bag
Nothing breathes inspiration into your playing like the feel of a precision made instrument, capable of interpreting your every move with power and accuracy. Enter the Ibanez RGA— a solid body specifically built to handle the heaviest, most physically demanding music you can conjure up. The RGA's unique, sleekly sculpted top offers unrestricted playability for full-throttle power chording or heavy riffing without fear of digging into the body.
SPECS
        neck type Wizard III Maple neck
        top/back/body Meranti body
        fretboard Jatoba fretboard Off-set white dot inlay
        fret Jumbo frets
        number of frets 24
        bridge F106 bridge
        string space 10.5mm
        neck pickup Quantum (H) neck pickup Passive/Ceramic
        bridge pickup Quantum (H) bridge pickup Passive/Ceramic
        factory tuning 1E,2B,3G,4D,5A,6E
        strings D'Addario EXL110
        string gauge .010/.013/.017/.026/.036/.046
        hardware color Black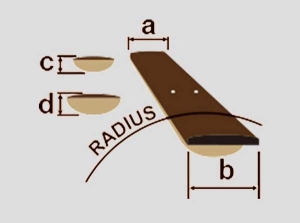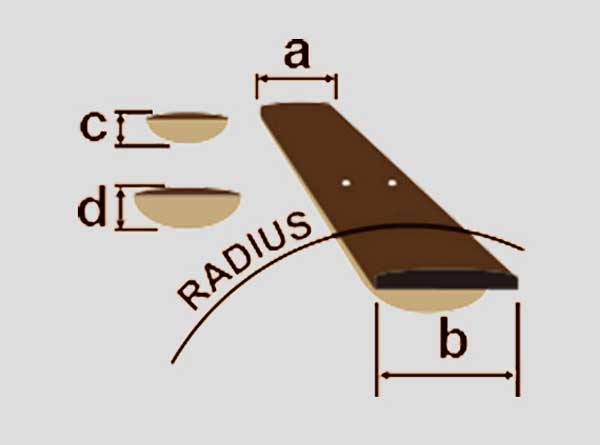 NECK DIMENSIONS
            Scale : 648mm/25.5″
            a : Width 43mm at NUT
            b : Width 58mm at 24F
            c : Thickness 19mm at 1F
            d : Thickness 21mm at 12F
            Radius : 400mmR
SWITCHING SYSTEM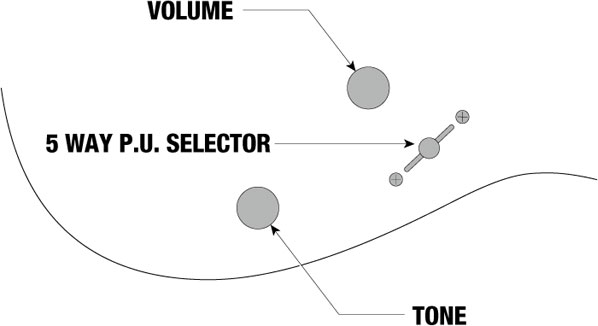 CONTROLS
Features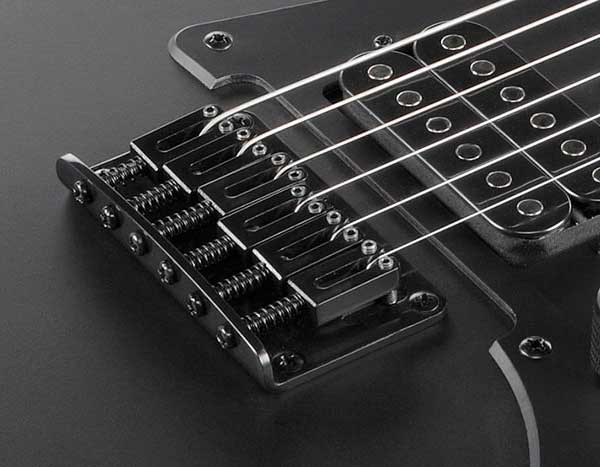 F106 bridge
The F106 bridge enriches sustain. String height adjustment can be done easily and independently.
Jatoba Fretboard
Jatoba has a reddish brown color which produces a rich mid range with a crisp high end.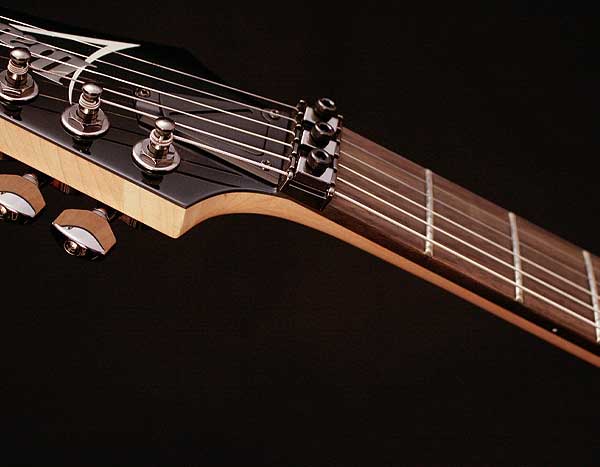 Wizard III Maple neck
Ibanez's thin, flat and fast Wizard neck is strong and sturdy and offers unlimited playability and features a two-octave 24-fret fretboard for a wide tonal range.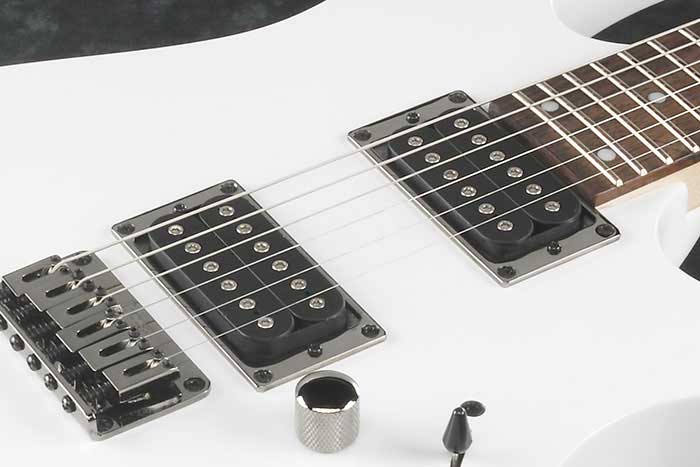 Quantum pickups
The Quantum pickups provide accelerated bass response for exceptionally fast tracking of high-speed staccato riffing with crushing mid range and precise high-end articulation.