Tama HS30W Stage Master Series Snare Stand
Stage Master Snare Stand HS30W
Details:
•For 12″ to 14″ diameter snare drums
•Universal gearless tilter
•Swiveling basket
•Escape claws
•Height adjustment range:
640mm-800mm (25 1/4″ – 31 1/2″)
*Height adjustment range indicates the distance from the batter head oh the mounted 5.5″ depth snare drum to the floor.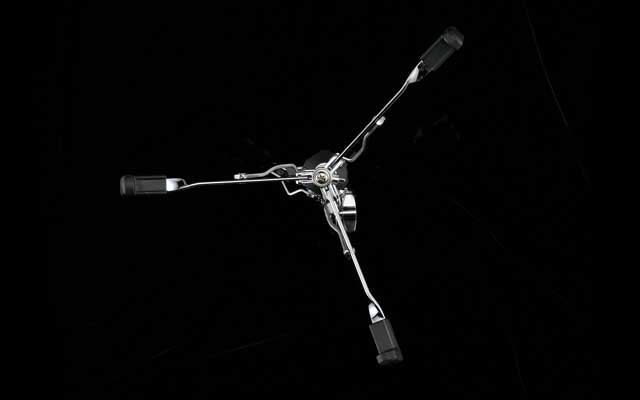 Swiveling Basket (US. PAT.NO.6384308)
Asymmetrically spaced basket arms allow an 8 or 10 lug drum to be held without interference with its strainer, butt or lugs. Since the basket rotates independently from the stand, you can place the strainer in any position needed.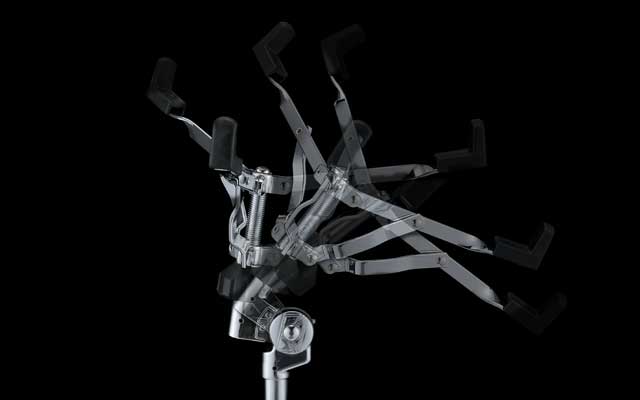 Universal Gearless Tilter
The universal tilter securely holds its position with metal-plate friction instead of traditional gears so you can adjust it to any angle you desire.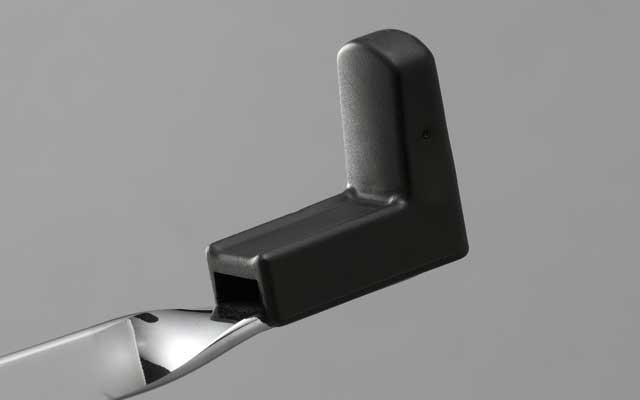 Escape Claws (US. PAT.NO.6723907)
TAMAs Escape Claws rubber cushions allow the snare drum to "float" on the basket arms for improved resonance.
In addition, they help reduce fatigue by softening the impact of snare drum playing on your arms and wrists.