Tama HTW749W Roadpro Series Double Tom Stand
Roadpro Double Tom Stand HTW749W
This double tom stand is specifically designed for low setting. Our innovative four-legged design provides incredible stability even for larger tom settings.
Details:
•28.6mm diameter base section tubing
•Double braced legs
•Omni-ball tom angle adjustment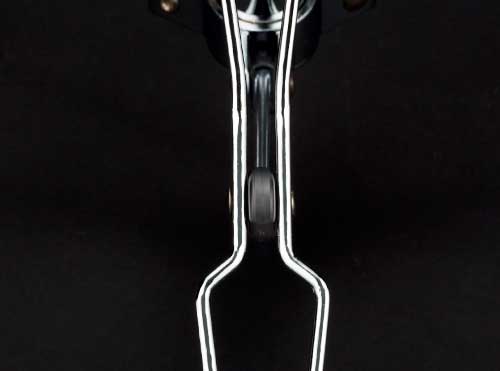 By inserting nylon washers into the leg stand joints we have improved durability and made the leg action much smoother!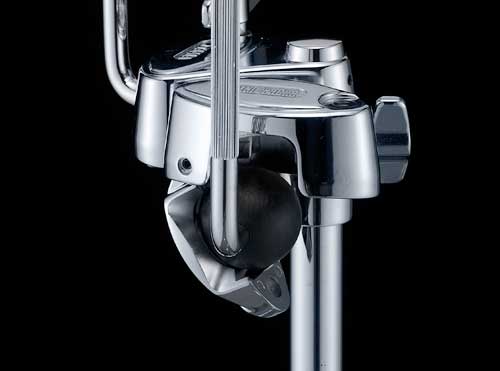 Omni-ball Tom Angle Adjustment
With its rock solid stability, TAMAs Omni-ball system has been acclaimed by pro drummers for well over twenty years. You can achieve almost any angle by loosening one T-nut.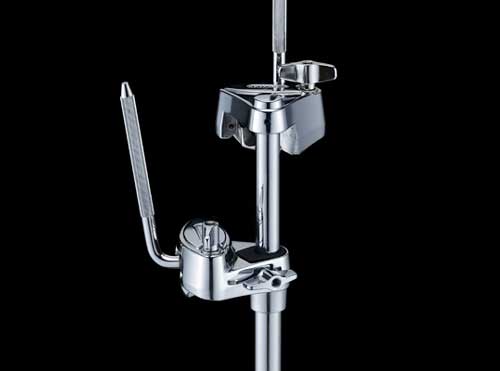 Individual Tom Height Adjustment
With the HTW739W & HTW749W, one individual tom holder is inserted in another pipe. This way, you can adjust the height and angle of each tom individually.
Placing a threaded steel insert nut inside the tripod base provides much more strength and makes stripping much less likely than with the traditional method of cutting the threads directly into the die-cast section.
Noiseless Design (US. PAT.NO.6454483)
Are cymbal stands just for supporting cymbals? We think cymbal stands are also musical instruments. All TAMA cymbal stands in the Roadpro and Stage Master lineups were designed with the elimination of stand noise a top priority. A special rubber cap (A) at the end of the upper tube eliminates swaying and rattling, and a special nylon sleeve (B) underneath the die-cast joint of the base section further reduces swaying.
You loosen and tighten the T-bolt/nut of the die-cast joint every time you change the height of the cymbal, making the T-bolt/nut one of the hardest-working parts. At each die-cast joint, the T-nut/bolt is combined with a pressure plate and Nylon Bushing. With this design, removing and replacing a worn bolt or bushing is fast and easy.