Tama S.L.P 14 x 5.5 inch Classic Dry Aluminum Snare Drum LAL1455
S.L.P. Classic Dry Aluminum LAL1455
This drum features a seamless 1.2 mm Aluminum shell with a center bead. The 8-lug Steel Mighty Hoops make for a crisp sound with short sustain. The vintage look and sound are reminiscent of the early years of popular aluminum snare drums.
SPECIFICATIONS
Product specification information is listed below.
Model No.
Size
Shell Material
Hoops
Lugs
Strainer/Butt
Snare Wire
Inlay Option
LAL1455
14″×5.5″
1.2mm Seamless Aluminum
Steel Mighty Hoop (8 hole)
MCHL5S
MLS30A/MLS30B
MS20RL14C
–
FEATURES
The following is a detailed introduction to the many unique mechanisms on board.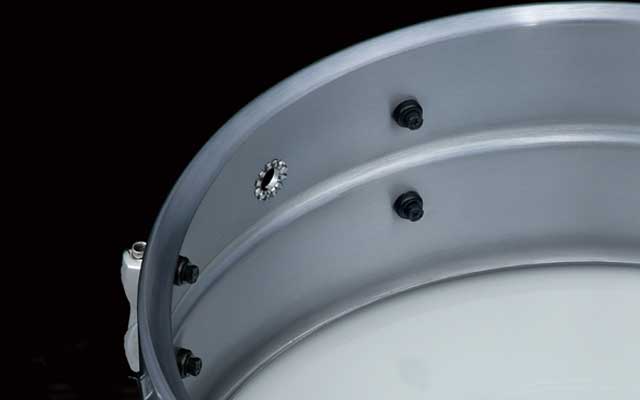 1.2mm Aluminum Shell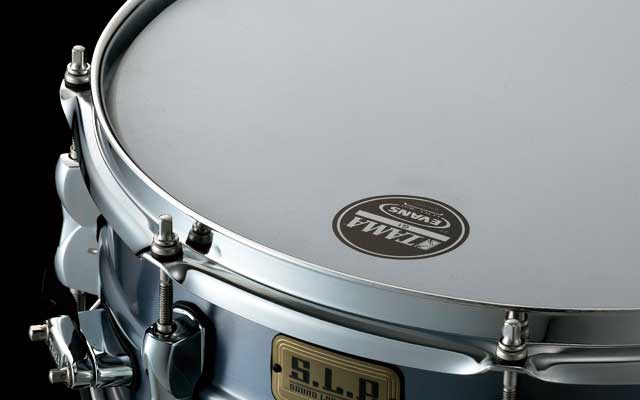 Steel Mighty Hoop
TAMA's triple flanged 2.3mm steel hoops provide a "wetter" sound than die-cast zinc hoops.
Hi-Tension Lugs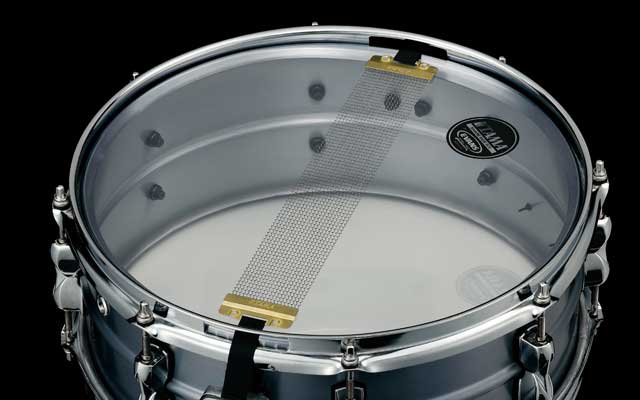 Super Sensitive Hi-Carbon Snare Wire
In order to provide a crisper and more sensitive sound, we redesigned our snappy snare using new materials and customizing the shape of the plate and the wire coil's winding pattern. As a result of these modifications, the Super Sensitive Hi-Carbon Snappy Snare fits closer to the snare side head, providing greater sensitivity and a brighter, crisper sound.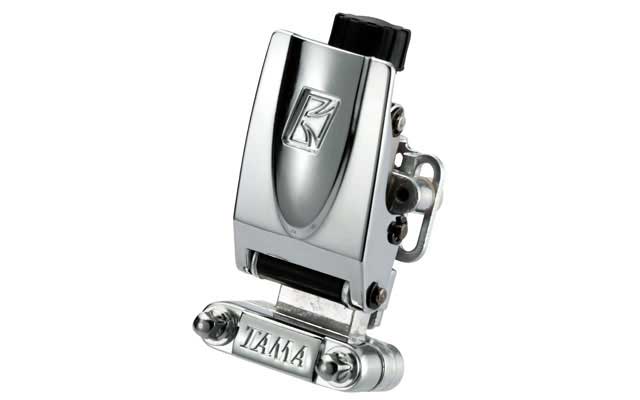 MCS70A Strainer
Simple, smooth, compact and quiet, the MCS70A feature a shaft with a special rubber covering that eliminates noise when the strainer is in the off position.