Tama S.L.P 14 x 6.5 inch Black Brass Snare Drum LBR1465
S.L.P. Black Brass LBR1465
Working off of the natural characteristic of Brass, the Black Brass uses a relatively thicker 1.5mm Brass shell, and provides fat powerful sound with warm full resonance. A 2.3mm flanged hoop adds to the openness of its sound, and a 42-strand Snare Wire gives it a distinct, desirable buzz.
SPECIFICATIONS
Product specification information is listed below.
Model No.
Size
Shell Material
Hoops
Lugs
Strainer/Butt
Snare Wire
Inlay Option
LBR1465
14″×6.5″
1.5mm Brass
Steel Mighty Hoop (10 hole)
MSL-SCTBN
MCS70ABN/MCS70BBN
MS42R14S
–
FEATURES
The following is a detailed introduction to the many unique mechanisms on board.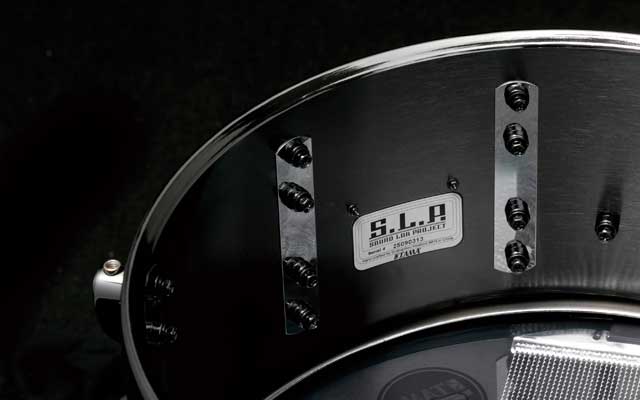 1.5mm Brass shell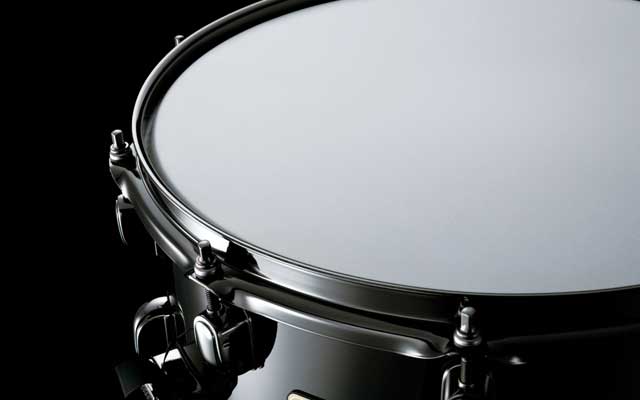 Steel Mighty Hoop
TAMA's triple flanged 2.3mm steel hoops provide a "wetter" sound than die-cast zinc hoops.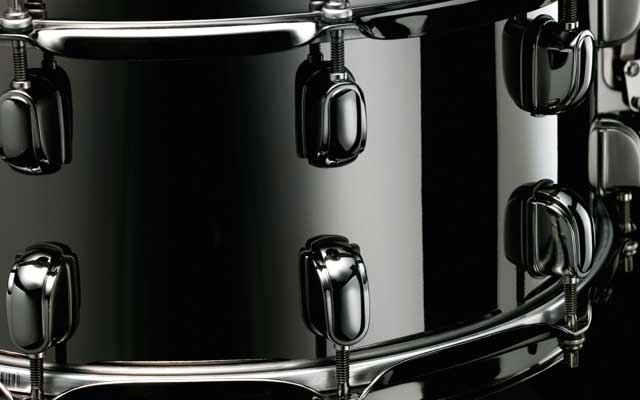 Starclassic Lugs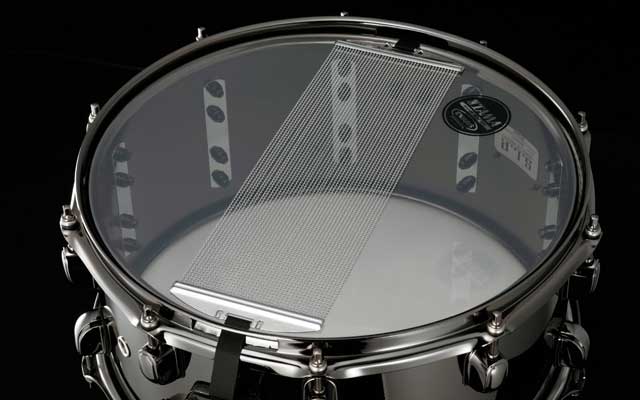 42 strand Carbon Steel Snare Wire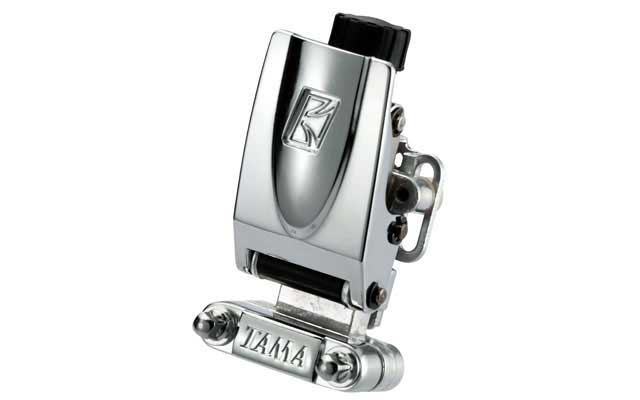 MCS70A Strainer
Simple, smooth, compact and quiet, the MCS70A feature a shaft with a special rubber covering that eliminates noise when the strainer is in the off position.