Tama S.L.P. Fat Spruce LSP146 WSS 14 x 6 inch Wild Satin Spruce Snare Drum LSP146-WSS
S.L.P. Fat Spruce LSP146
This drum features an all Spruce 8 ply shell with a beautiful wood grain finish, and boasts a warm and resonant tone. The combination of the Spruce shell and TAMA's 8-lug die-cast hoops makes for a powerful yet warm rim shot sound.
SPECIFICATIONS
Product specification information is listed below.
Model No.
Size
Shell Material
Hoops
Lugs
Strainer/Butt
Snare Wire
Inlay Option
LSP146
14″×6″
7mm, 8ply Spruce
Die-Cast Hoop (8 hole)
MTL60
MLS50A/MLS50B
MS20RL14C
FINISHES
LACQUER FINISHES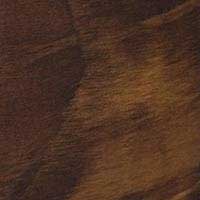 WSS Wild Satin Spruce
FEATURES
The following is a detailed introduction to the many unique mechanisms on board.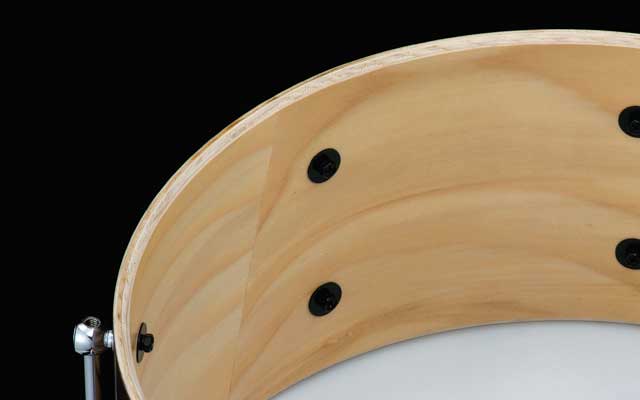 7mm, 8ply Spruce Shell
Die-Cast Hoop
Made of die-cast zinc, TAMA's die-cast hoops deliver an incredibly sharp, solid rim shot that cannot be found in any other hoop.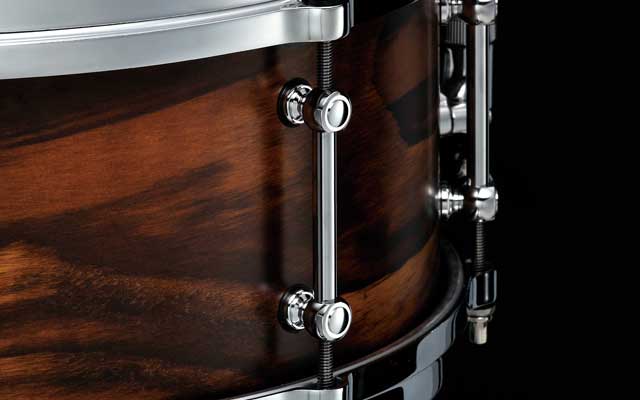 Brass Tube Lugs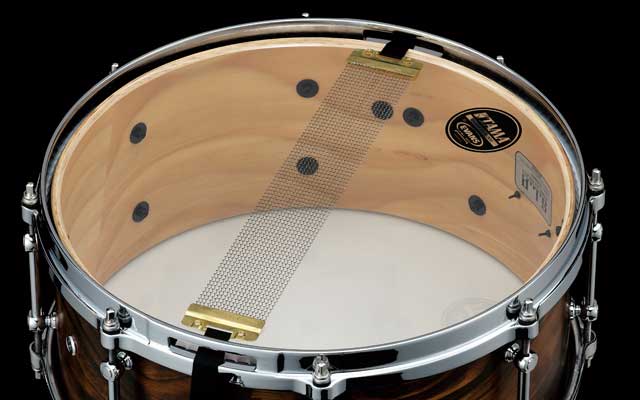 Super Sensitive Hi-Carbon Snare Wire
In order to provide a crisper and more sensitive sound, we redesigned our snappy snare using new materials and customizing the shape of the plate and the wire coil's winding pattern. As a result of these modifications, the Super Sensitive Hi-Carbon Snappy Snare fits closer to the snare side head, providing greater sensitivity and a brighter, crisper sound.