Tama Starclassic Maple ME42TZBSL EWB 6 Pcs Shell Pack Drumkit ME42TZBSL-EWB + MEF1412BL-EWB + MES1455BL-EWB
In the '80s TAMA's Superstars and Imperialstars reigned supreme – the perfect drums for the times. But TAMA's builders and designers wanted something that transcended trends, something timeless – drums that understood a player's passion and allowed the expression of every genre, style, mood, and technique. They created Starclassic Maple drums…and ignited the thin-shell revolution. And now the new Exotic Finish line offers beautiful, one-of-a-kind exotic wood exteriors for that extra luxurious touch.
Numerous options are available to meet the varied and critical needs of professional drummers including a selection of more than 30 different shell sizes. Starclassic Maple also features three shell hardware finishes to choose from: Black Nickel, Chrome and Smoked Black Nickel. Starclassic Maple is simply an unprecedented combination of sight and sound.
Features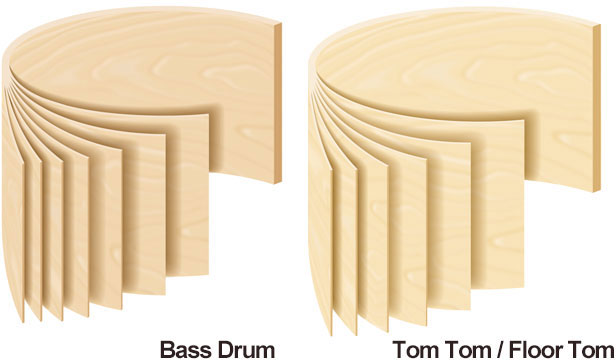 Shells (All Maple)
Exotic Finishes
TT/FT: 5ply Maple + 1 outer ply Figured Maple 5mm
BD: 7ply Maple + 1 outer ply Figured Maple 7mm
Lacquer Finishes
All Maple Shell
TT/FT: 6ply 5mm, BD: 8ply 7mm
For the optimum transfer of vibrations from head to shell, a thinner shell is better. However, less thickness often equals less strength. Instead of simply making thinner shells by using fewer plies, TAMA slims down each ply and then cross laminates them into a 6ply 5mm thick shell (8ply 7mm bass drum). This combination results in a thinner shell that's actually stronger than others of greater thickness. Starclassic shells utilize maple, the most popular shell material today because of its warm clear sound.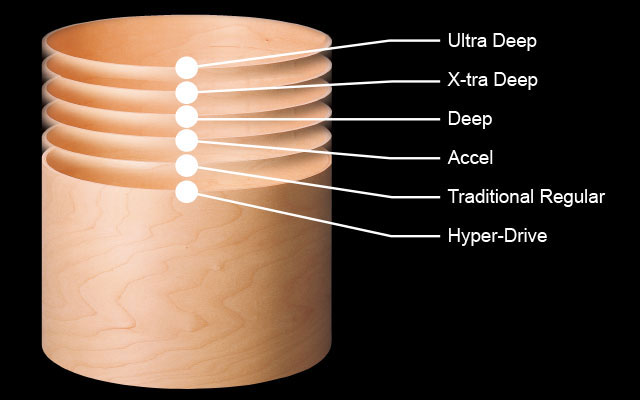 Shell Depths (Starclassic Maple)
To achieve the sound and response you are looking for, Starclassic Maple offer a choice of six different depths ranging from the shallow Hyper-Drive to the cavernous X-tra Deep.This size provides thunderous low end combined with maximum resonance.
*Hyper-Drive sizes: 6″x8″, 6.5″x10″, 7″x12″, 7.5″x13″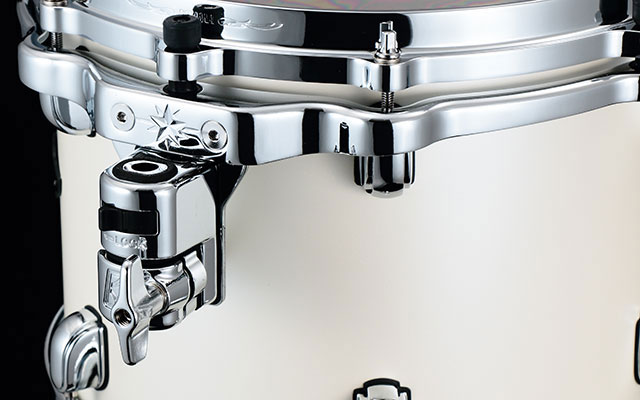 Star-Cast Mounting System(US. PAT.NO.5454288)
The Star-Cast Mounting System has always provided maximum resonance and stability for TAMA's pro-drums. A streamlined design makes it easier to position toms closer together for greater ease and comfort than ever before. In addition, a switch to aluminum provides lighter weight and even truer tonal vibration. Last but not least, Star-Cast is now plated to match your drum's shell hardware!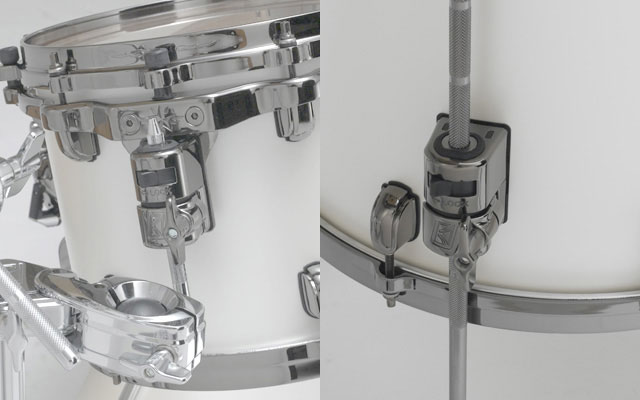 Quick-Lock Tom Brackets (PAT.PENDING) (Starclassic)
The new "Quick-Lock" tom brackets equipped on the Star-Cast Mounting System and on Starclassic floor toms have some very distinctive, ground-breaking features.
First and foremost, as their name suggests, these brackets allow for quick and easy setup and breakdown. But the real unique feature of these brackets is that once the drum is positioned on a tom stand or floor tom legs, there is no need to attach and adjust separate memory locks to save the setting. By simply sliding the switch on the tom bracket, the bracket separates into two parts. When the drum is removed for breakdown, the "memory lock" portion remains on the tom stand or floor tom leg. This saves your positioning and makes the next set up quick and easy.
These Quick-Lock tom brackets have some hidden acoustic benefits as well. Following the same principle of reducing vibration transference from drums to the tom stands or floor tom legs, these tom brackets also employ rubber lining to further isolate the drums and enhance resonance.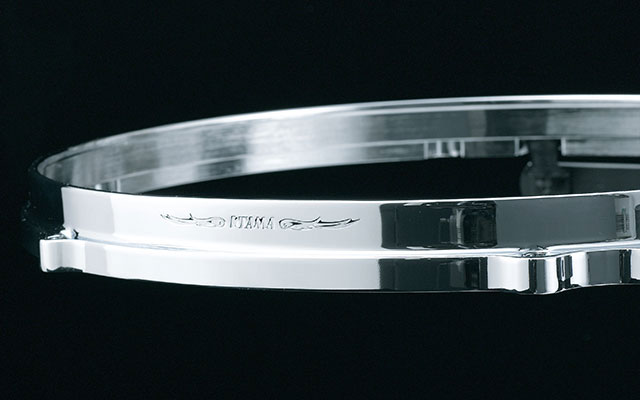 Die-Cast Hoops
Hoops not only affect drum tuning; they also affect drum sound. That's why the choice of hoops was so important to the designers of TAMA's professional drum lines. For our Starclassic Series, we choose zinc die-cast hoops, which are manufactured by injecting molten metal into molds. Die-cast hoops have more density and are more consistent in shape than triple flanged hoops, which are manufactured by bending metal plates. Die-cast hoops make tuning more consistent and easier to achieve because the tension bolts always contact the hoop properly. Drums fitted with die-cast hoops also offer crisper attack, clear and resonant highs and much more powerful rim shots.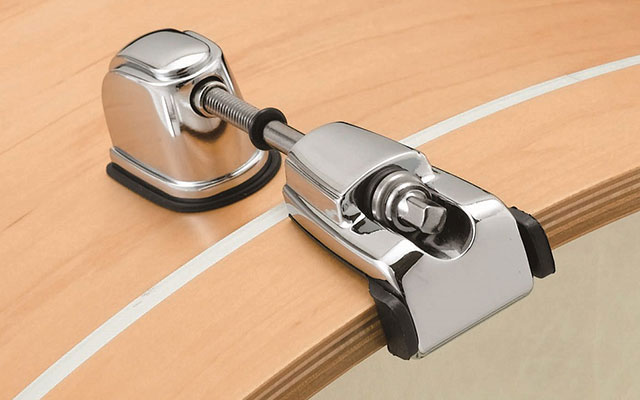 Claw Hooks(Starclassic Maple)
Starclassic Maple's claw hooks feature rubber spacers that help protect wood hoops from damage. The hooks and hoops work as one unit and won't separate or rattle, even on loose tunings.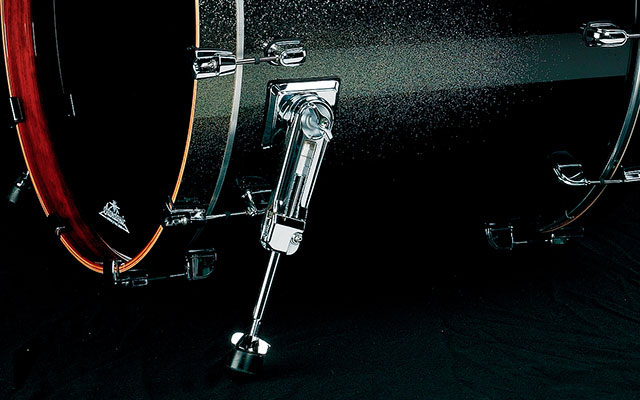 Bass Drum Spur Bracket (Starclassic Maple)
TAMA's MSB30 die-cast bracket holds the spur bracket securely, thanks to the same powerful hinge mechanism used on the MTB30 mounting bracket.Unique memory markers found on the folding spur bracket help simplify set up.
Air Cushioned Floor Tom Legs
Starclassic's Air Pocket™ rubber feet feature a special air chamber, that eliminates the transfer of vibrations to the floor (which chokes sustain and sound) and absorbs shock for better playing.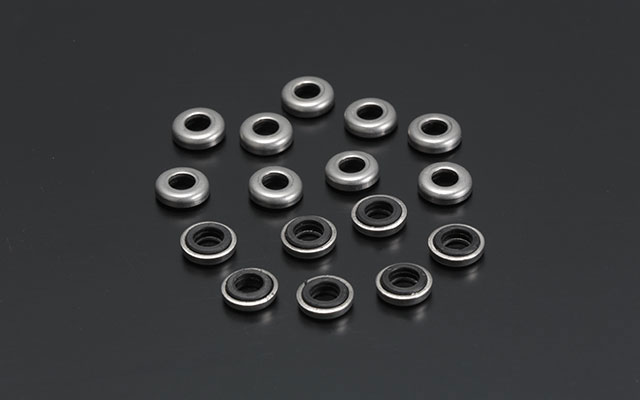 Hold Tight™ Washer
The Hold Tight™ washer is a totally unique invention: a non-loosening washer! Its cup-shaped stainless steel washer contains a rubber ring so the tension rod pushes both the cup washer and the rubber ring. Normally, vibrations will eventually loosen the tension rod. But the softness of Hold Tight's rubber ring keeps it in contact with both the tension rod and the hoop at all times and maintains friction between them so that tension is always preserved.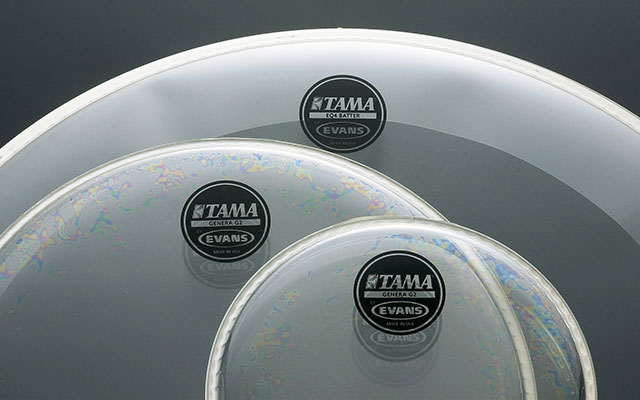 Evans® Heads
Evans® heads are featured on all Starclassic drums (except bass drum front heads). On the rack and floor toms, Genera G2 2-ply clear batter heads and Genera G1 1-ply clear bottom heads provide both durability and solid sound. Starclassic bass drums are fitted with Genera EQ4 clear batter heads.