Ibanez GRGR221PA AQB Gio Series Electric Guitar 6 Strings with Gig Bag
A guitar doesn't have to cost a bundle to sound good. The GIO series was developed for players who want Ibanez quality in a more affordable package. Not only do they look and play better than everything else in their price range, but their rigorous inspection, set-up and warranty is the same as Ibanez's more expensive models.
SPECS
        neck type GRGR Maple neck
        top/back/body Poplar Burl Art Grain top Okoume body
        fretboard Bound Purpleheart fretboard Reveresed White Sharktooth inlay
        fret Jumbo frets
        number of frets 24
        bridge F106 bridge
        string space 10.5mm
        neck pickup IBZ-6 (H) neck pickupPassive/Ceramic
        bridge pickup IBZ-6 (H) bridge pickupPassive/Ceramic
        factory tuning 1E,2B,3G,4D,5A,6E
        string gauge .010/.013/.017/.026/.036/.046
        nut Plastic nut
        hardware color Black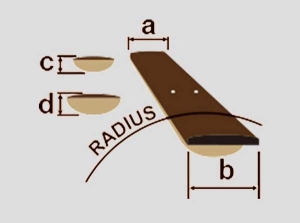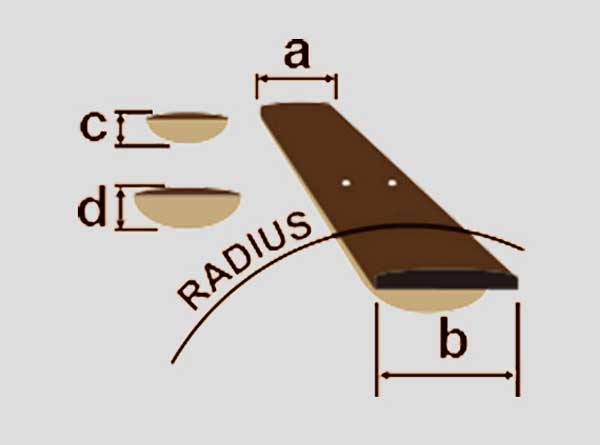 NECK DIMENSIONS
            Scale : 648mm/25.5″
            a : Width 43mm at NUT
            b : Width 58mm at 24F
            c : Thickness 19.5mm at 1F
            d : Thickness 21.5mm at 12F
            Radius : 400mmR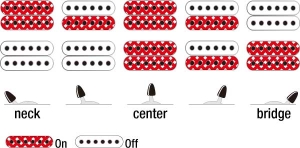 SWITCHING SYSTEM
GRGR221PA's Switching system diagram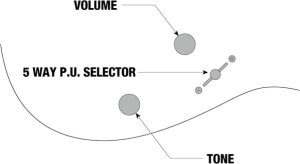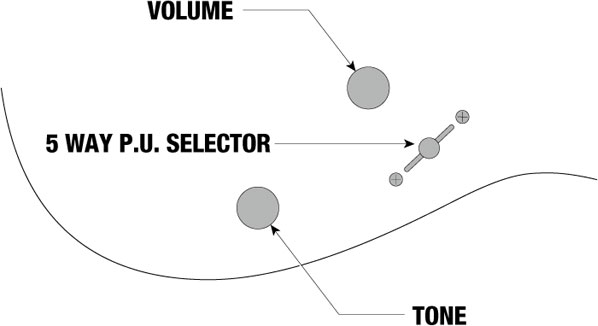 CONTROLS
GRGR221PA's control diagram
OTHER FEATURES
Recommended Case M300C
Features
Maple neck
The Maple neck provides stability and bright tonal character.
Purpleheart fretboard
The Purpleheart fretboard emphasizes the beauty and the rich tonal character of this guitar.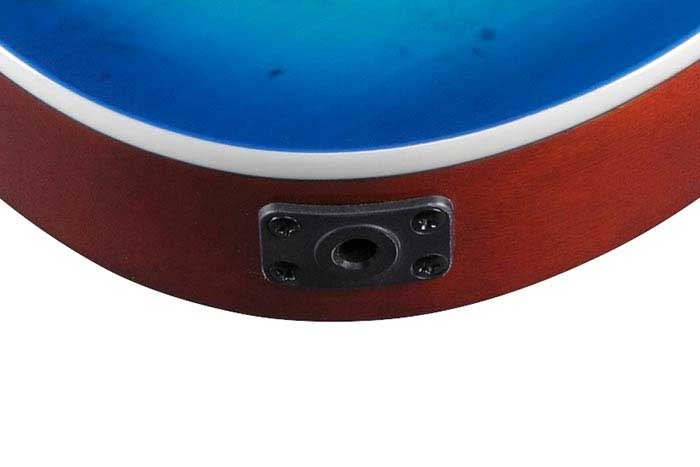 Mono-unit output jack
The mono-unit output jack is made of solid, durable material and is a single piece to avoid unwanted movement and loosening of the jack, which leads to contact failure or disconnection. This innovation allows for long term playing enjoyment and minimal maintenance.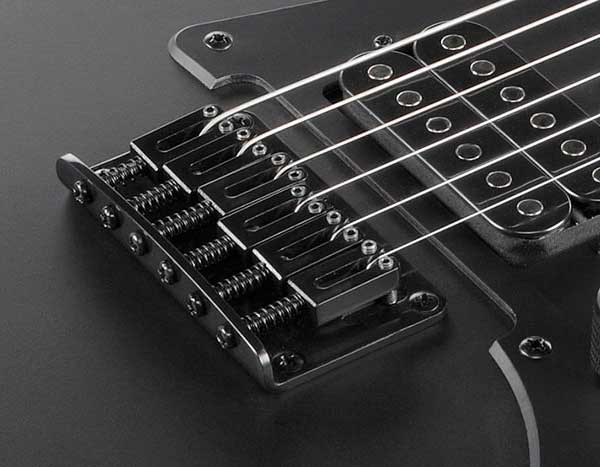 F106 bridge
The F106 bridge enriches sustain. String height adjustment can be done easily and independently.