Ibanez RG565 VK Genesis Collection Prestige Electric Guitar 6 Strings with Gig Bag
The RG is the most recognizable and distinctive guitar in the Ibanez line. Three decades of metal have forged this high-performance machine, honing it for both speed and strength. Whether you favor a hardtail (fixed) bridge or our industry-leading locking tremolo system, the RG is a precision instrument.
RG565 Prestige Made in Japan
RG565 EG : Emerald Green
RG565 VK : Vampire Kiss
RG565 LB : Laser Blue
RG565 FOR: Fluorescent Orange
SPECS
neck type    Super Wizard 5pc Maple/Walnut neck
top/back/body   Basswood body
fretboard    Maple fretboard Matching color dot inlay
fret    Jumbo frets
number of frets    24
bridge    Edge tremolo bridge
string space    10.8mm
neck pickup    Infinity R (H) neck pickup Passive/Ceramic
bridge pickup    V8 (H) bridge pickup Passive/Alnico
factory tuning    1E,2B,3G,4D,5A,6E
strings    D'Addario EXL120
string gauge    .009/.011/.016/.024/.032/.042
nut    Locking nut
hardware color    Black
NECK DIMENSIONS
Scale :    648mm/25.5″
a : Width    43mm at NUT
b : Width    58mm at 24F
c : Thickness    17mm at 1F
d : Thickness    19mm at 12F
Radius :    430mmR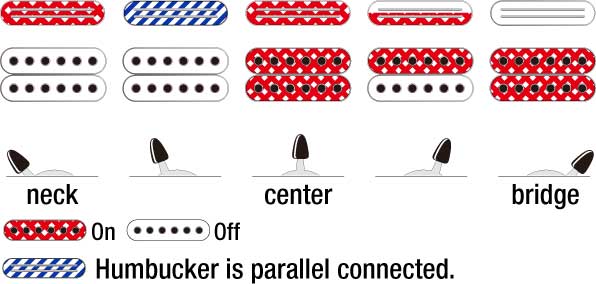 SWITCHING SYSTEM
RG565's Switching system diagram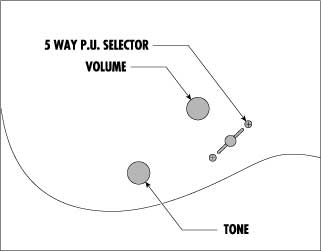 CONTROLS
RG565's control diagram
OTHER FEATURES
Recommended Case MR500C
Recommended Bag IGB724-BK
Gotoh machine heads
Features


Super Wizard 5pc Maple/Walnut neck
The Super Wizard 5pc Maple/Walnut neck provides extra-smooth playing.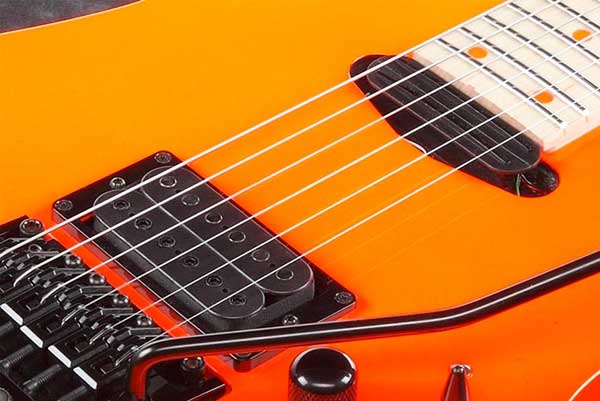 Infinity R / V8 pickups
Ibanez Infinity pickups deliver an accurate and tight sound with excellent dynamics. Even under heavy settings, they do not lose tonal clarity.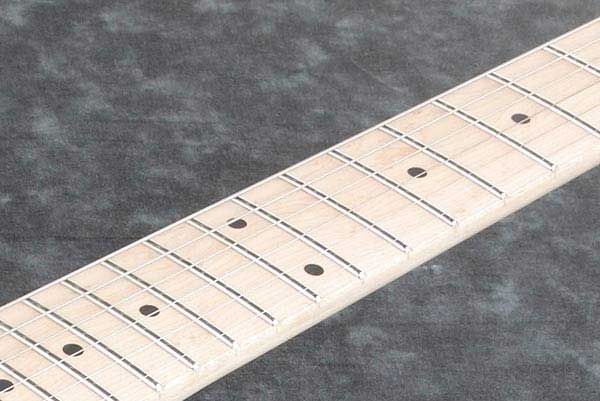 Maple fretboard
The Maple fretboard provide crisp, bright highs and strong upper mids.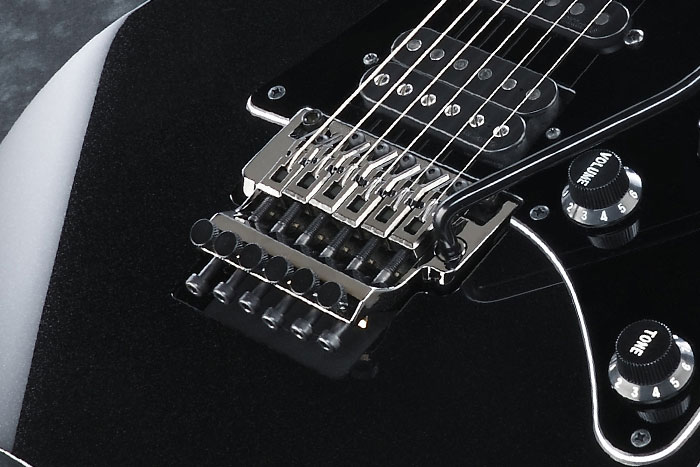 Edge tremolo bridge
The masterpiece Edge bridge offers exceptional tuning stability, precise intonation adjustment, and playing comfort.